Meet Our Staff
Rabbi Ken Pollack – Director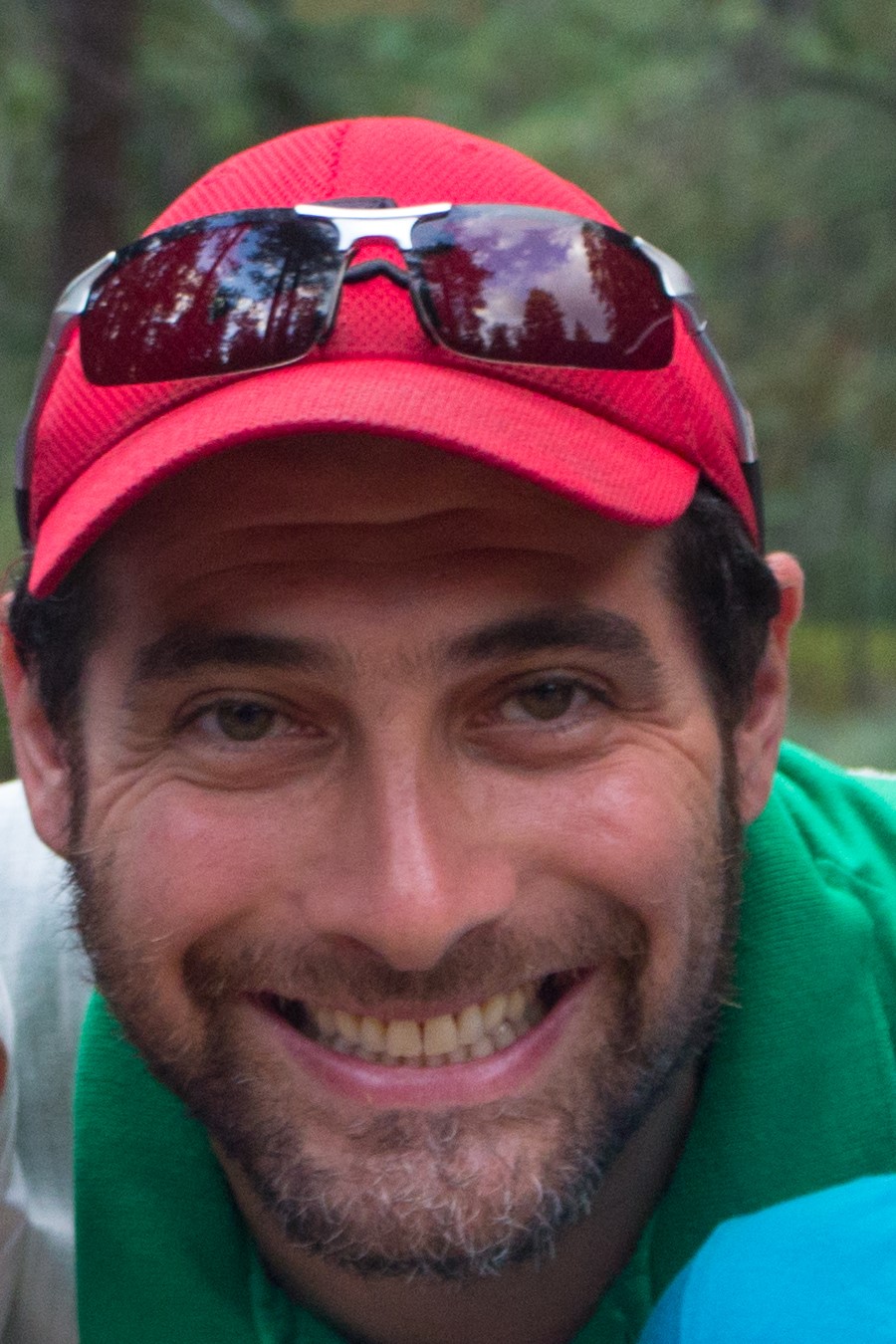 Rabbi Kenny Pollack grew up in Los Angeles, CA and attended Hillel Hebrew Academy and YULA High School. Following a year and a half at Sharei Mevaseret in Israel, he enrolled at Yeshiva University where he received his BA in Philosophy, a Masters in Jewish Education from Azrieli and Semicha from RIETS. Kenny also holds a certificate in Experiential Jewish Education and was part of this program's second cohort at YU.
Kenny's passion for summer camp came from his time as part of the young leadership program at Camp Stone in Sugar Grove, PA. He then spent time working in New Jersey NCSY where he was program director of the junior division. Kenny went on to become the founding Director of Moshava Malibu where he oversaw the opening of the camp and subsequent purchase of the property where the newly named Moshava California currently operates. Kenny teaches Judaic Studies and runs student programming at the Fuchs Mizrachi School in Cleveland, OH where he has been since 2008. He and his wife Ilana live in Beachwood, OH with their five children.
Julia Owen – Assistant Director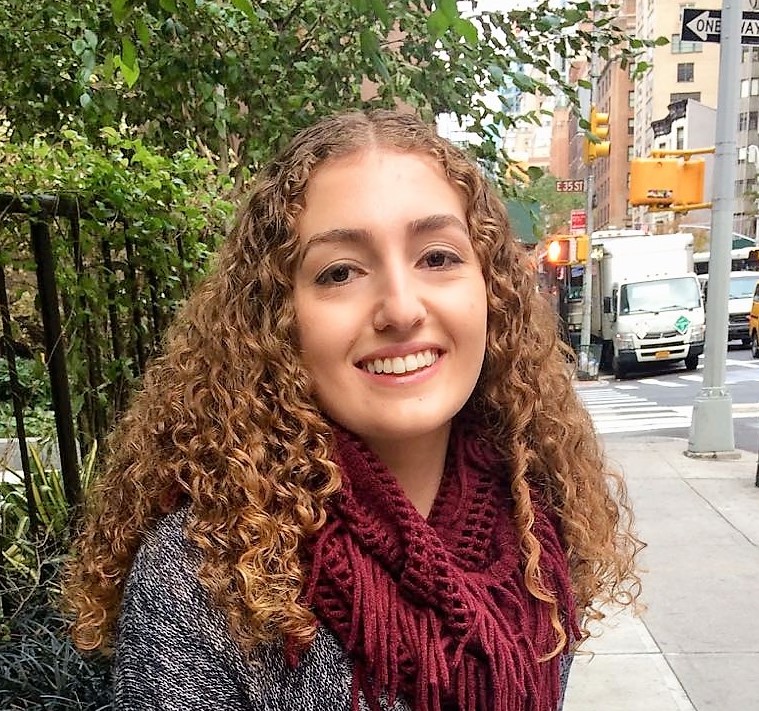 Julia was raised in Seattle and graduated from Northwest Yeshiva High School. She spent one year in Israel on the Bar Ilan University Experience program and graduated with a Biology degree from Stern College. She is currently completing a Bachelor of Science degree in Nursing from NYU. Julia has been a SAC camper, CIT, Counselor, Upper Staff member, Head Girls' Counselor and now Assistant Director! Her favorite things about SAC are meeting new camper and staff, waking up like a lion and being immersed in Sephardic culture!
Margot and Josh Botwinick – Directors of Jewish Education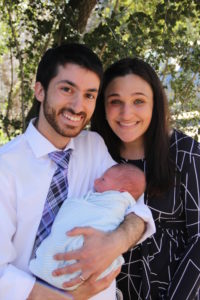 Margot and Josh met at camp, and their passion for experiential Jewish education has been growing ever since. They can't wait to bring their love of camp to SAC 2017! With them comes years of experience working in diverse youth and camp settings, such as leading NCSY TJJ and Give Programs, directing Eitz Chaim Camp in Moscow, serving as Youth Director in Congregation Ohav Sholom in Merrick, teaching in YU's Counterpoint, directing Bnei Akiva's Innovative School Programming Project, leading Ya'alozu, Camp Dora Golding's teen wilderness program, and serving as Rosh Moshava of Camp Stone.
Margot holds her MA in Jewish Education from Hebrew University, and taught Judaic Studies at Rae Kushner Yeshiva High School. Josh received his M.A. in Jewish Philosophy at YU's Bernard Revel Graduate School and is now completing rabbinical school at Yeshiva University's Rabbi Isaac Elchanan Theological Seminary (RIETS) as well as a degree in education from Herzog College. Josh is also a Wexner Graduate Fellow. They currently live in Alon Shvut, Israel, where Josh is learning in the Yeshivat Har Etzion ("Gush") Kollel and Margot is learning at the Matan Institute Eshkolot program.
Beth Jacoby – Marketing Manager/Registrar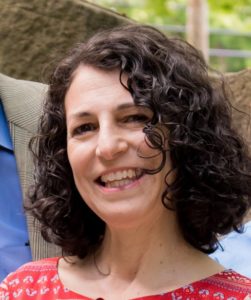 Beth previously served on the SAC board before joining the year-round SAC Staff in 2014. She was born and raised in the Seattle area and went to the University of Washington where she earned a Bachelor of Arts in Communications. Beth currently serves on the Executive Board of Congregation Ezra Bessaroth and has led a Girl Scout troop for the past seven years. She has a career background in project management and marketing communications. Her two children, Harry and Anna are two very happy SAC Campers!
Carol Jacobson – Program Director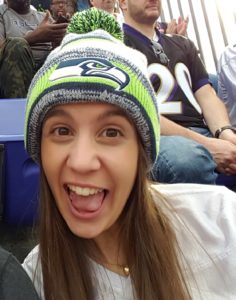 Hola SAC! I'm Carol Mirkin. You may know me as Carol Jacobson, and you may recognize me from last Summer at SAC! I'm heading in to my SACond year as the SAC Program Director, and can't wait to bring you all the SACtastic programs this Summer! From old faves like Cake Wars, to new faves like the Game of (Sephardic) Life, you're in for a fun-filled Summer! When I'm not planning camp, I work as the director of Seattle NCSY, as well as the youth and program director for Sephardic Bikur Holim, a synagogue in Seattle. I love to cook and paint in my free time, but if I had the choice, I'd spend all my time on the beach in Herziliya, Israel with my family. Please send suggestions for new programs, (or just a note to say "hi") to carolmjacobson@gmail.com. I'd love to hear from you.
Quinn Rose – Operations Director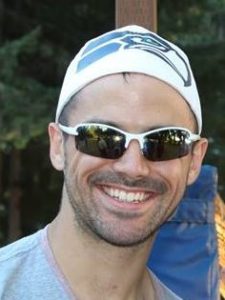 Quinn Rose is a native Seattleite who graduated from the University of Washington in 2003 with a BA in Drama and in 2010 with a Masters in Education. He works as a special education high school teacher at Mount Rainier High School and teaches a martial arts class at Ezra Bessaroth. He is a 4th degree black belt in taekwondo and often competes in strength and endurance sports. Quinn has worked at various camps for 12 summers now. This will be his seventh year at SAC, and his first year in the role of Operations Director.
Shuey Mirkin – CIT Director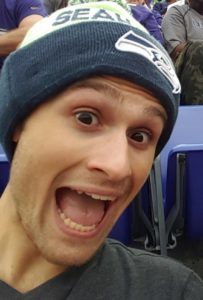 Shuey was raised in the historic city of Baltimore, but deep down he always knew that he belonged on the West Coast. After marrying Carol Jacobson last June and deciding to move to Seattle, Shuey now knows definitively that the West Coast is the best coast. Shuey graduated from Yeshiva University with a degree in biology, and is hoping to go to medical school. In his free time, he enjoys running, hiking, bouldering, snowboarding, and the great outdoors. Camp is Shuey's favorite time of year, and he is so excited for another amazing year of SAC.
Marilyn Gladstein – Head Girls' Counselor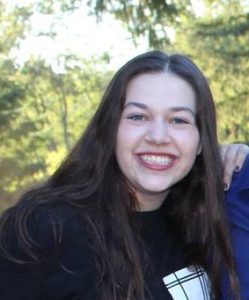 Marilyn is a Seattle native and entering her third year at The Fashion Institute of Technology as an advertising and marketing communications major. She hopes to become a copywriter. This will be Marilyn's 12th year at SAC. She was a camper for eight years and a counselor for the past three! Her favorite part of camp is color war, tie dying, and dance parties. This will be her first year as a head staff counselor, and she looks forward to getting to know all the kids. Every day at camp for Marilyn is a fun day! You will typically find Marilyn sporting around camp in one of her many fun outfits.
Raphael Alcabes – Head Boys Counselor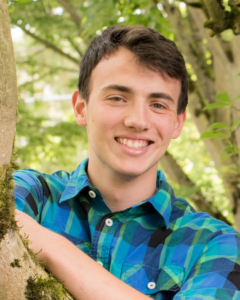 Raphael was born and raised in Seattle, and SAC was an integral part of his childhood while growing up in the Sephardic community. He is entering his second year of learning at Yeshivat Migdal HaTorah in Modi'in, Israel before studying Computer Engineering at Drexel University. Raphael has been attending SAC since 2006, spending the last two summers as a counselor. He cannot wait to return this year as the Head Boys' counselor! At camp you can either find Raphael in an intense waterfight with the B1ers, singing pizmonim with Hacham, or hiding in the kitchen eating borekas.
Esther Almo – Program Assistant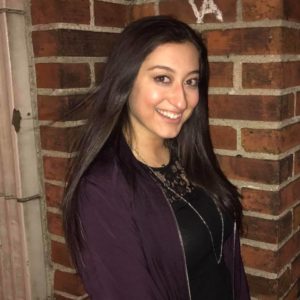 Esther was born and raised in Seattle and this is her third year as a staff member at SAC, but her first year on head staff. She is so excited for this fun opportunity to work as Program Assistant! Esther graduated from Northwest Yeshiva High School and is currently a student at Touro College in New York City, majoring in Marketing Management. Her favorite parts of SAC are dancing all day and every day during camp, getting to know campers and staff members from near and far, dressing up in fun outfits with Marilyn, and Cake Wars! She can't wait to see you all at SAC 2018!
Laurel Aaronson –SAC Evangelist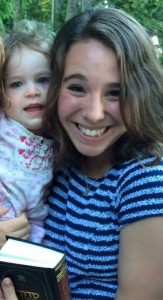 Laurel has been attending camp for 12, countem' 12 years, including as acamper, counselor and Head Girls Counselor! She attended Seattle Hebrew Academy, Northwest Yeshiva High School, Stern College and is currently studying art at the University of Michigan. Laurel serves as one of our outreach representatives for SAC, as she knows just about everything there is to know about our camp! Her pastimes include cross country running, painting, yoga, and curating music playlists. Her favorite SAC activities are arts and crafts, dance parties during lunch, and all camp soccer.
Interested in Joining Our Staff?