Campers Corner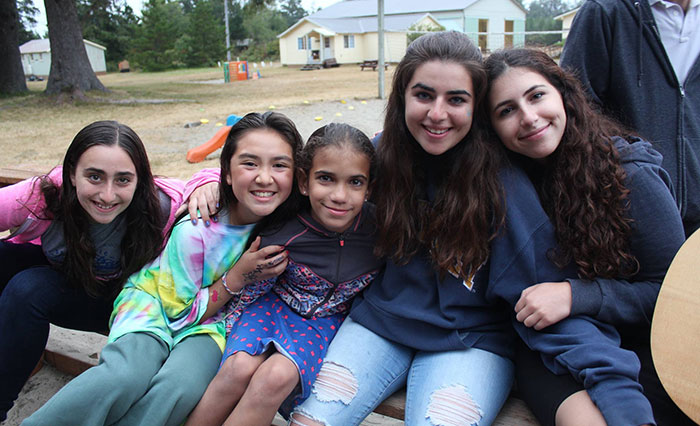 Hi Camper and Prospective Campers . . . Here is a sample of what a typical day at SAC looks like! You can also check out the FAQ page for more important information about camp. If you have any questions, you can send a quick note to the Director via the Contact Us page. If you want to see pictures of SAC Camp 2017, check out our Photos page. And, be sure to check us out on Facebook ("SAC Camp").
Sample Day:
7:30 AM- Boker Tov (Good Morning)
8:00 AM- Tefilah
9:00 AM- Aruchat Boker (Breakfast)
9:30-10:15 AM- Bunk Clean up
10:20-11:05 AM- Bunk Activity 1
11:10-11:55 AM – Shiurim
12:00 – 12:45 PM- Bunk Activity 2
12:45 – 1:00 PM-Wash up for Lunch
1:00 – 1:30 PM – Lunch
1:30-2:30 PM- Bunk Time
2:30-3:15 PM – Chug* 1
3:20-4:05 PM- Chug 2
4:10-4:55 PM – Bunk Activity 3
5:00- 5:45 PM – Free Time
5:45 – 6:10 PM – Mincha
6:15-6:45 PM – Aruchat Erev (Dinner)
6:45 – 7:15 PM – Night Activity Prep
7:20-8:30 PM – Night Activity
8:30 PM – Lailah Tov (Good Night) to 1s and 2s
8:30 – 9:30 PM – Post Night Activity for 3s and 4s
9:30 PM- Lailah Tov 3s and 4s
* A chug is an elective activity that campers choose twice per session
Activities: (please note that exact offering may vary from year to year)
Athletics:
Basketball (two courts)
Soccer
Ga-Ga (dedicated pit)
Martial Arts
Archery
Leagues
Chayal in Training
Outdoor Fun & Recreation:
Hiking
Challenge Course
Zipline (for 7th grade and up)
Horseback riding
Bon Fires
Star Gazing/Astronomy
Aquatics:
Wave Jumping
Kayaking
Swimming
Arts-and-Crafts:
Painting
Tie dye
Leather crafts
Wood crafts
And much more…..
Drama, Dance, and other Arts:
Improv
Yoga
Dance
Music
Indoor Fun:
Sephardic Cooking and Baking
Science
Learning (Yes it is fun!)