Donate/Donors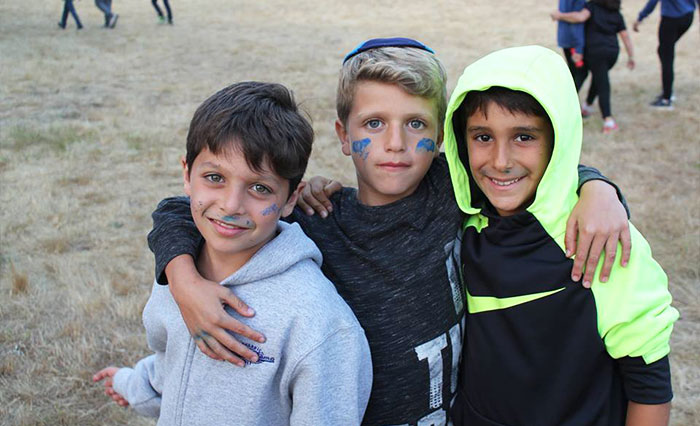 The triumph of the Sephardic Adventure Camp can easily be attributed to the numerous people who have, over its 60-year history, enthusiastically given so much of their time and energy. No other person embodied this spirit of volunteerism and compassion for the hundreds of children who have attended Sephardic Adventure Camp quite like Leah (Lily) Azose (Aleha A'Shalom). We are so fortunate as a community to have had such a wonderful person sharing her warm light with us for so many years – a light which is still burning brightly in our hearts and to whose memory we honor with your donation.
The Leah Azose Memorial Camp Fund ensures the future of the Sephardic Adventure Camp and ultimately serves to build the cultural character of our children, an enduring tradition that she so proudly sought to maintain.
Click to download and print our Donation Form. Feel free to complete the form and mail it in with your gift. Checks can be made payable to the "Sephardic Adventure Camp" and sent to: Sephardic Adventure Camp, P.O. Box 28511, Seattle, WA 98118.
We also offer the ability to make an instantaneous donation with your credit card. Click the donate button below to be taken to PayPal's secure server to process your credit card donation.
Your generous gift to Sephardic Adventure Camp enables you to honor a loved one as well as the memory of Leah Azose. Additionally, you may choose to sponsor a camper or a specific event, or simply give to the camp's general operating fund. See the donation form for more details.
Over the years, we have received generous donations from many individuals, families, and organizations wishing to honor the memory of those closest to them and who understand the long-term, positive impact that Sephardic Adventure Camp has on our children.
We would like to thank the following recent donors who, through their generous contributions, preserve the continuity of our camp and enabled another successful year of Sephardic adventure.
Individual Donors:
Larry and Sharon Adatto
Victor and Susie Alhadeff
Eli and Rebecca Almo
Isaac Almo
Jack and Adina Almo
Ori and Revital Assayag Raham
Yosi and Esther Avrahamy
Dave and Terry Azose
Jack Azose
Mo and Helene Azose
David and Sigrid Benezra
Marc and Lori Ben-Ezra
Al Benoliel
Michael and Evelyn Benzikry
Jerome Cohen
Bension DeFunis and Michelle Humi-DeFunis
Lucia DeFunis
Lilly DeJaen
Moshe Friedman
Ilya and Cynthia Gamel
Robert and Leah Gladstein
Alan and Sharon Gomperts
Ronnie Goury
Rabbi Ben and Sharona Hassan
Annette Hasson
David and Beth Jacoby
Michal Jacoby
Jon and Dina Kaufthal
Carlos and Berta Kunin
Rene and Beloria Levy
Benjamin and Lea Lipman
Al and Jeanne Maimon
David and Joy Maimon
Ralph and Esther Maimon
Liran and Vicki Mayouhas
Sam and Sharon Mezistrano
Stuart and Ellen Pardau
Allie Paskin
Rabbi Benjy and Jodilyn Owen
Ruben Owen
Jamison Russ
Harry and Rhonda Rubin
Tamir and Sharona Shabtay
Jason and Marilyn Tache
Ronen and Malli Yehezkel
In Kind Donors:
Azose Commercial Properties
Dave Azose
Hazzan Ike Azose
Jack Azose
Al Benoliel
Linda and Ken Wegodsky
Institutional Donors:
Amira Sisters LLC
Congregation Ahavath Achim, Portland, OR
Congregation Ezra Bessaroth
Ezra Bessaroth Ladies Auxiliary
Isaac Alhadeff Foundation
Foundation for Jewish Camp
Jewish Federation of Greater Seattle
Nachshon Project (The)
Samis Foundation
Seattle Sephardic Brotherhood
Sephardic Bikur Holim